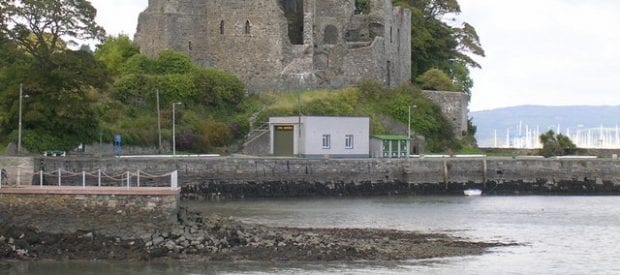 Tourist Attractions Around Carlingford, County Louth, Ireland
If you are travelling to Ireland for a seaside holiday this year, then you may want to consider coming to Carlingford in County Louth. Carlingford has a long history and some medieval streets remain, along with the old mint and tollgate. You can visit the remains of a Norman Castle that is reputed to have been occupied for a time by King John.
The Growth of Carlingford
Carlingford is situated on the east coast of Ireland, and it is this which made it an important trading port, particularly during the late middle ages. The town received the first of its five charters in 1326 from Edward the Second, and this resulted in a growing merchant class, which made it an important town for trading. By the late eighteenth century, much of the town was in ruins because of the Ulster risings. However, during the mid-nineteenth century the town's fortunes started to improve, as it became a popular tourist town. Fishing is still an important industry in Carlingford and every year, usually in August, it hosts the Carlingford Oyster Festival.
Staying in Carlingford
Apart from a range of bed and breakfast accommodation, as well as villas and apartments, there is a wide range of hotels in Carlingford. If you are looking for luxury, self-catering accommodation, then you will find it all at Carlingford Heights. Accommodation rates are generally reasonable and there is no pre-booking fee. The mountain views are wonderful, as well as private parking and all the conveniences you would expect from modern establishments.
Places to Visit
King John's Castle and the Merchant House, or Taaffe's Castle as it is sometimes known, are two of the oldest buildings in the town and well worth a visit. The latter is a town house with fortifications, once owned by the Taaffe family, part of the historical growing mercantile class in the town. The town gate, or the Tholsel, is one of the few remaining examples of its kind, particularly in Ireland.
Carlingford Mint is another historical building, parts of which date back to the 1400s. The building has traces of art that date back to the sixteenth century, and although it is called a mint, it's thought that it was never used for that purpose. The town wall was given a charter in 1326 by King Edward, and it's thought that goods and people had to go through the gate to enter the town, which allowed officials to monitor who came and went.
Modern Day Carlingford
While the town has plenty of historical attractions, it is also a favourite seaside resort. Most of the town's historical buildings and artefacts have remained because it did not take well to heavy industry – good news for those who wish to visit today!