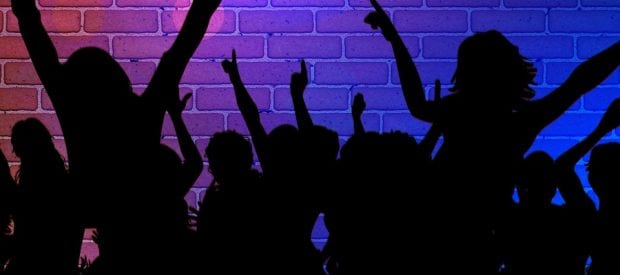 Hen Parties – Best hen night venues in Carlingford
Located at the foot of the Cooley and Mourne mountains, the coastal town of Carlingford is a great place to choose for a hen party that's both stylish and fun. Those who want a dignified night to remember, with just a side order of mischief, should consider choosing Carlingford and heading out to the some of the best hen night venues in the city. Here are just a few of our favourites to consider.
Four Seasons
At the Four Seasons, guests not only have the chance to partake in a wonderful dinner, but they can also make their own cocktails. This is a great way to get your hen night started, as everyone can create their ideal cocktails as a preliminary drink before the real shenanigans of the night begin.
Taaffes Castle
Taaffes Castle is easily one of the trendiest places in Carlingford, which is ironic given that it is also one of the oldest. The castle has been turned into a hotspot that offers your choice of dining, activities, accommodation and more. If you are just looking for a place to party, than Taaffes is an awesome choice.
Inside the castle is an old fashioned pub, which is open seven days a week. It has an open layout and plenty of great pints on tap. If you are looking for a bit more privacy, you can call the pub in advance of your visit and book a reserved area, so that your entire party can be seated together. Then, when you are really ready to get down and party, you can head upstairs to the number one disco bar in Carlingford and dance the night away. The DJ's spin all through the night and the best part is there is never a cover charge!
PJ O'Hare's Carlingford
If you are looking for something fairly gentle to start the night before the craziness begins, you may want to plan a trip over to PJ O'Hare's. The food is great, the atmosphere is fun, and the people are friendly and jovial. This is also a great place to end the evening if you need a place to decompress, and the pub-style food always hits the spot after a hard night's partying.
Lily Finnegan's
For a coastal experience in an authentic old pub you can do no better than Lily Finnegan's. Tucked into the Cooley Peninsula, this gem has been carefully restored so that it has remained completely authentic. Complete with a flagstone floor, this pub is a charming place to drink great Guinness and enjoy the fine views of the city.
Book or Enquire about staying at Carlingford Heights for your Hen Party