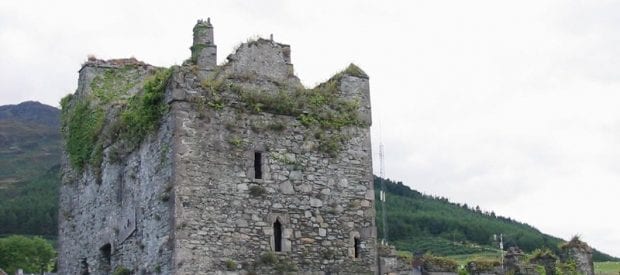 The history of Carlingford, County Louth
Carlingford, County Louth, is a coastal town that is delightfully 'Irish' in every way and is located in North of Ireland. It has a very rich medieval history that is still present in the town, making it a wonderful place to visit. Many of its streets are still medieval, and the town even has a Mint and an old Toll Gate still standing for visitors to see today. It has a very rich history that makes it an even more intriguing place to holiday…
The town was first occupied by Hugh De Lacy, a Norman knight that built the foundation for his castle with rock. Soon a settlement popped up near the castle foundation, although the actual castle construction is thought to have been started by King John around 1210. The castle is now a large ruin that sits on the solid rock, with sea to the sides and mountain on the inland edge.
The fact that Carlingford sits on the coast is one reason why it was prosperous as a trading port for many years. The trade helped the town become quite well to do, from the 14th through to the 16th century. It did falter for a moment in 1388, when the Scots burnt the town to the ground to punish Ireland for attacks on Galloway, but it was then rebuilt.
Over the course of time the town received five charters, starting with one from Edward II in 1326 and ending with a charter by James I in 1619. Throughout this time trade continued to increase, helping to build a healthy mercantile class within the town, which can still be observed by visiting Taffe's Castle and the Mint. During this time Carlingford was well known for its Green Finned Oysters, which were also one of its main sources of employment.
The local economy, however, took a fall in 1641 due to the Cromwellian Conquest and then the Williamite Wars that followed close behind in the 1690s. The economy tanked as the town was left in ruins.
Due to the fact that heavy industry never developed in Carlingford the town's medieval layout remained intact, along with the mediaeval ruins. In the 1870s the area was opened up to tourism by a railway that passed through it. Although the line closed in 1951, it exposed the town enough that tourism is still a prime source of employment in the area. Fishing also continues to be a mainstay of the economy.