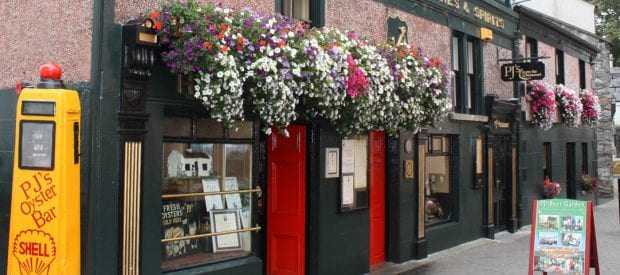 A quick guide to the best pubs and restaurants in Carlingford
There are plenty of great places to eat and grab a pint in Carlingford, County Louth, whether you live nearby or are looking for a place to pop into while on holiday. Here are just a few choices to help you figure out where to start.
Up first on the list is gastro pub PJ O'Hares. This delightfully Irish pub offers a great menu that includes several fresh seafood dishes. The pub often gets buzzing inside, but the beer garden stays quiet outdoors for those who want a lower-key experience. However, the open fire indoors and the warm atmosphere are just as intoxicating as the beer garden.
Next on the list is The Bay Tree, which is often included as a package deal for those who stay at local bed and breakfasts. Its inclusion in the must-try list is obvious to anyone dining at the quiet and private dining room. From vegetables to seafood to dessert, everything is locally sourced and delivered to guests with a smile.
Time for Tea?
Although not quite a restaurant, a trip to Carlingford is not complete without a stop at Ruby Ellen's Tea Rooms, which is an attraction in itself. Ideal for lunch or dessert, the tea rooms are charmingly historical and guests are treated to an authentic tea served off beautiful china and vintage tableware. The menu offers soups, gourmet desserts, and tray bakes. The baked goods are all fresh, and so light that you will want more.
Those who want a more raucous Irish experience will want to stop over at the Carlingford Arms for lunch or dinner. This authentic pub offers great live music most nights and excellent pub food to match their great pints. The daily menu includes classic pub fare such as fish and chips, lasagne, and seafood. The pub is known for its large portion sizes, so make sure you come hungry and ready to have a bold time!
Rounding off the list is the Kingfisher Bistro, which is the perfect place to enjoy fine dining outside under the sun. The patio settings are idyllic, but not as tantalizing as the eclectic menu which includes monkfish, garlic mash, oysters, chicken fillet, and sticky rice. The portion sizes are large and the chiefs are talented, adding in great touches on every plate. Plus, the wine menu is diverse, with something to pair with every dinner entrée, so you can walk away fully satisfied every time.