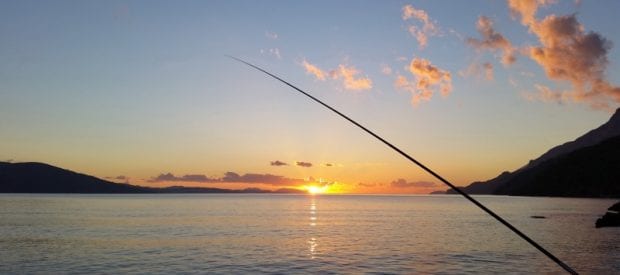 Best locations for fishing in Carlingford
Carlingford sits along the coast, and throughout history has actually been supported by its coastal location. For a while, trade was the backbone of the local economy, as well as fishing and the oysters that the town was known for. Although the trading port is no longer open for business, Carlingford still offers some of the best seafood in Northern Ireland. If you are looking to fish while staying on holiday, then you will be impressed, but you need to know where to head. Here are just a few of the best fishing locations around Carlingford.
Carlingford Lough offers grand fishing opportunities with a picturesque village setting more inland. The Lough is a great place to fish, with the backdrop of the Cooley Mountains and Slieve Gullion in front of you. During the summer months the Lough offers an abundance of mackerel, and during the winter, whiting and flounder are more popular.
Dropping Anchor
While you can fish in the winter, most people go to Carlingford during the summer months for tope fishing. Those who wish to get out on their small boats will find that the best way to fish in the Lough is by dropping an anchor. There are a lot of slipways that dot the southern shore of the Lough where you can easily launch a small boat, and there are also some charter boat services for those who need to hire a vessel.
The best type of fishing in Lough Carlingford is ledger fishing, with the use of large bait. During the summer months, the best bait to use from boats is sand-eel and mackerel. You can manage to catch everything with a bit of luck, from codling to mackerel to dogfish.
Carlingford Village
If you head in close to Carlingford Village you will find a place that the locals refer to as 'the West Hole.' The townspeople are friendly, and will direct you towards it if you ask. This spot is an excellent place to fish for tope without leaving the shore, which can be handy if you do not have a boat!
Additionally, the shore around the lighthouse is a great spot to fish for those who are looking for sea trout, ray, pollack, mackerel, and dogfish. Those who spin fish will also be able to catch some bass with some luck. Anglers, however, should be careful when fishing in this spot, because there are some strong currents that wash in near the lighthouse.
If you are visiting Carlingford for a fishing trip with your mates, check out Carlingford Heights Accommodation and enjoy your trip in luxury.