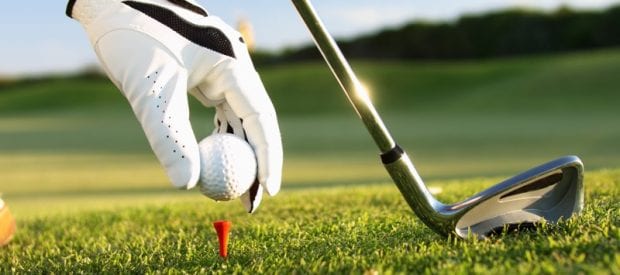 Top 10 Golf courses in Ireland near Carlingford
Carlingford is a delightful coastal village that offers some tremendous views which can easily be appreciated from the golf course. In fact, the moors and the mountains make the golf courses in Ireland near Carlingford some of the best. Here is a look at the top ten golf courses near Carlingford.
Royal County Down Golf Club – The Royal County Down Golf Club is a shortish distance from Carlingford; it is a 30 mile drive, but for those who want a memorable experience it is worth the trip.  Consistently voted in the top 10 of best golf courses in the world, the club is one of the oldest and most historic in the UK, and features two courses and quite a few course amenities. If you can this is well worth the visit to play this world class links course.
Cloverhill Golf Club – Found in neighbouring Newry, the Cloverhill Golf Club is an affordable choice and offers golfers access to a restaurant and a bar after their game.
Kilkeel Golf Club – Take a quick jump over to Mourne Park, and enjoy the parkland golf course enclosed inside the Kikeel Golf Club, as well as the putting greens and driving range.
Greenore Golf Club – Those that want a premier golf experience without a long drive will want to check out the Greenore Golf Club, which offers finely groomed greens as well as a chipping area, putting green, and driving range.
Dundalk Golf Club – Located in nearby Dundalk, this golf course offers 18 holes and a reasonable tee fee that makes it a great choice to visit during the weekdays or the weekends, with plenty of nearby pubs you can pop into afterwards.
Warrenpoint Golf Club – The wooded parkland golf course found at Warrenpoint Golf Club is very picturesque and quite fun to play. Golfers will feel as if they are literally in the middle of a forest for most of their game, due to the pine lined course!
Mayobridge Golf Club – The parkland golf course is a favourite among regular golfers in Newry, due to its low tee costs and the fact that it offers its players access to a restaurant and bar on the premises.
Ballymascanlon Golf Club – Located about ten kilometres from Carlingford, the Ballymascanlon Golf Course offers a resort-like experience, topped off with a hotel on the premises for those who want to stay a while.
Ashfield Golf Club – Those looking for a quick and inexpensive game will want to hop over to Newry and try out the Ashfield Golf Club. While the clubhouse may not be as full as some of the other choices, the greens are in great condition and fun to play through.
Killin Park Golf Course – Situated in Dundalk, the Killin Park Golf Course offers visitors a great way to get in a quick 18 holes, before relaxing at a nearby pub. Popular with all ages, the golf course is well maintained and fun to play.
This is just a small selection of the spectacular golf courses available within an hours drive of Carlingford.